Hello, I hope everyone's had a good start of the week so far.
My start's been so so in terms of the things I want to get done in a day. But it's still only Tuesday so I have enough faith in myself that I will do better work the rest of the week. Yesterday was after all the birthday of one of my best friends and I wouldn't have missed I for the world, so not too much regrets about my inefficiency.
I've been thinking a lot about how I am to introduce myself and this blog to the world in a good pace and a good way to start is probably to tell the story of why I ended up where I am right now. Something that almost always comes up in conversations with other foreigners here, especially when meeting new people, is the question "Why are you in Japan?". I've been asked that so many times, by so many people. I think it's a valid question though, because what brings us here is often also what brings us together in one way or another. Sometimes it's our great love for this fantastic country (as in my case) and sometimes it is more because of completely other reasons, sometimes just by chance.
To me, Japan was a childhood dream for over 15 years before I came here, since I was 10 to be more precise. Before that I didn't know much specifically about Japan nor did I have any kind of relationship to this country. However, I grew up in a home where Asian culture always were very present. I had a father who loved watching old samurai and kung-fu movies (when I was 5 my dream was to become a Shaolin monk and live in the mountains with a shaved head and break bricks and meditate everyday), an interested that I picked up very early as well. Then I had a mother who was very into both yoga, Qi Gong, Tai Chi and who studied Chinese medicine for a long time. Feeling closer to the Asian culture and mindset about many things therefore happened very natural. Wester cultures and traditions never appealed too much to me. I was the kid who went looking for "holes in the sky" during my breaks in elementary school, meaning a place where I felt the energy flow was high and I could just sit down and recharge – and yes that made me a weirdo.
One day, when I was 10 years young, my little brother, Simon, came to me with a comic that he really wanted me to read. It was the first volume of Dragon Ball, which was also the very first manga to be translated into Swedish back in 2002. I had a look at it and thought it seemed ridiculous. I was really not interested but my brother insisted and because I love him so much, I just couldn't refuse and make him disappointed. So I read. It was indeed not my cup of tea. But Simon kept insisting that I should read only the next volume as well. Again, I couldn't refuse that lovely and cute little face looking at me with excitement in his eyes. So I read the second volume as well. I still didn't like it very much. Or so I thought because after that I decided to give the third book a chance too and since then I have been hooked. I couldn't put them down. I went to buy the volumes my brother didn't already have, and I impatiently waited for the ones that was yet to be published. By now I think I've read the entire Dragon ball series closer to 15 times. I still love it just as much and I still cry in the same places. When other manga series also started to be translated, I read them too. I devoured everything I could get my hands on and became absolutely mesmerized by these incredible stories, adventures, worlds and characters that reached all the way into my heart and touched in a way nothing else had before. I felt like I finally had found my thing, what I truly loved. I was always a fan of reading, especially fantasy, but manga took everything a step further. I felt like understood these worlds, like I could connect with them. Even my first love was a manga character. His name was (still is I guess) Dark Mousy and he was a master thief of the most exclusive art objects in Japan, a 17-year-old boy with big black wings. I was in love with him for years. I couldn't have been more uninterested in real-life boys (in terms of love, most of my best friends were boys at this time). Until when I was maybe 14 or so and realised that I at least part time needed to live in the real world. So at some point I suppose I learned to be attracted to real people as well. Dark will always be special to me though.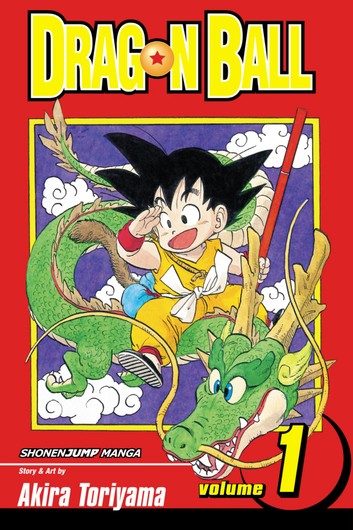 First book in the series. Have you read it?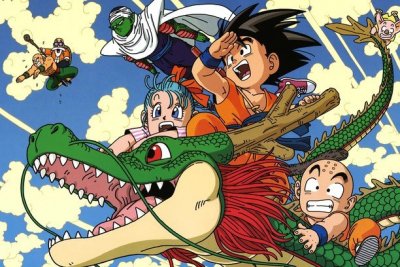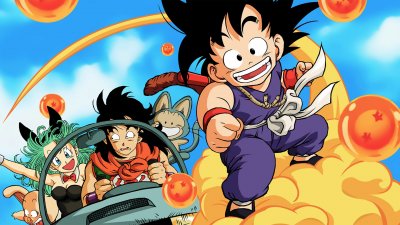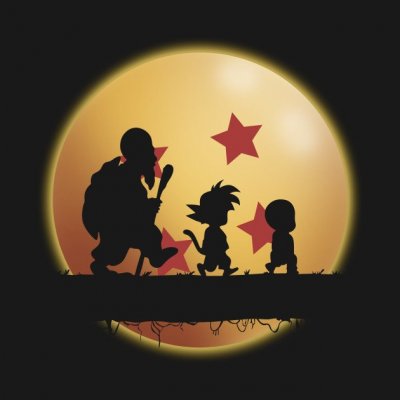 The pictures above are from the early time in the serie.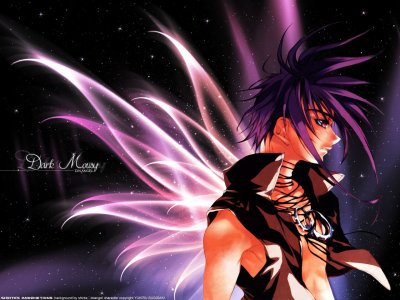 And here he is. My Dark angel with the purple hair. Tell me he aint gorgeous?!
Not hard to see why he was my big crush for so long.
For the longest time I wanted to make a tattoo out ouf this very picture. I think I still do.. One day maybe!
That's how it all started. With my interest in manga. My passion grew and threw them I learned about Japanese history and modern society, I learned about culture and people, I learned about places, cities and landscapes and so on and on. And when that wasn't enough anymore, I started doing my own research. I have a bunch of books back home in Sweden about Japanese war history, samurais and ninjas, I have books about the Japanese society, about Japanese food and more than any other type of books I so much Japanese poetry. Every night before bed I would read new poems and I would collect all my favourites in a special notebook, I even started writing my own.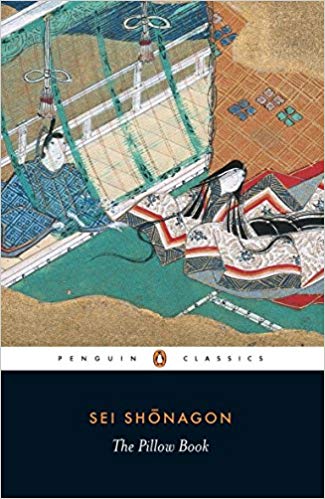 One of my favourite Japanese books
Through all this my interest kept growing and I wanted to know more about this seemingly magical country. I google a lot, I looked up Japanese recipes, learned to love sushi and started watching anime. The Studio Ghibli movies were and still are my favourites. I've watched most of them many times. People told me how this was just a phase, how I would grow out of love with manga and Japan. I knew they were all wrong, and I was right. I never grew out it. I eventually found this fantastic bookstore (there's only three of them in Sweden) called 'The Science Fiction Bookstore'. They import manga in English from the UK and US and even directly from Japan and thus their selection is a lot bigger than other bookstores in Sweden. That's where I spent all my money as a teenager. Literally All of them. Never regretted a single krona that I spent on manga or anime.
From there it went on. My dream about Japan became more solid and I knew I had to go. I knew it would be a place for me. Only during my second year of university did I get the chance to go. I basically took some ungranted time off from school and when for almost three weeks together with my mother in April 2016. We landed in Japan and katshiiing, I was home. Easy as that. We travelled around in Kansai and Kanto with Shinkansen and saw places and people. Japan turned out to be all that I had imagined and dreamt about and more.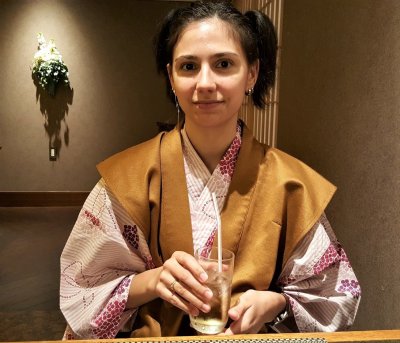 Me in Hakone, April 2016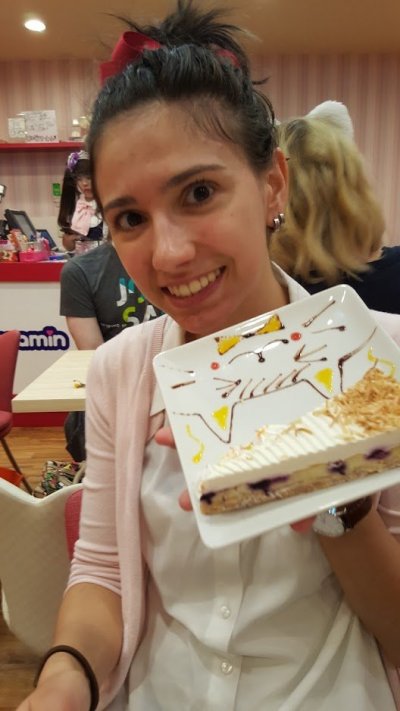 My first Made Cafe experience in Akihabara, 2016.
My poor mother deserves a medal for joining me!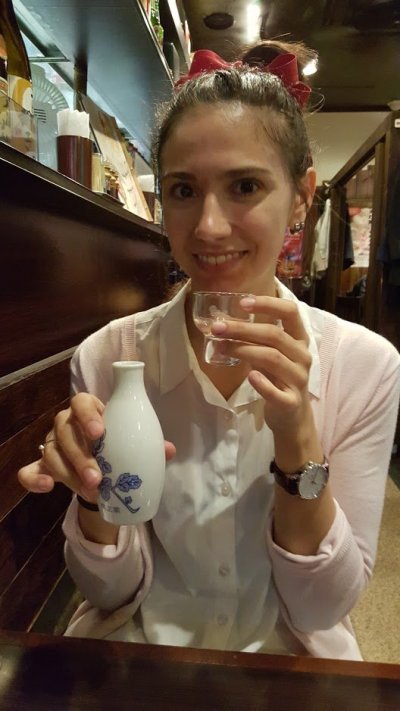 Trying Sake for the first time, in a restaurant near Ochanomizu, 2016.
Never ever had I felt so much disappointment and even despair as when we had to go back to Sweden again. Nothing in me wanted to leave, I wanted to stay so bad. But leave I had to. So I went back to Sweden but 100% determent to return again. And a year and a half later I did. In the beginning of 2017, I was accepted as an exchange student to Tokyo University and I had never been more excited in my life. In the beginning of September that year I filled to big suitcases and finally moved to Japan and began a journey that would change my life forever. Tokyo University was actually only my second choice of Universities in Japan, initially I wanted to go to Kyoto University. But today I feel fairly certain that I ended up in Tokyo for a reason. This city, this country, has given me more than I could ever have imagined. Friends of the sort I've never had before, a new family, it gave me back to myself. Everything I knew of love and friendship and family, myself and the world was reprogrammed. I grew into myself. I learned what I wanted, to prioritize myself and my own needs first, to truly take care of my own heart and more than anything I learned what it means to live. I learned what real happiness is.
I finished my exchange year in what felt like the blink of an eye and I was NOT ready to leave this place. So I decided to enrol in a language school and study Japanese. So I did that for 6 months and now I'm looking for a job. So here I still am, in the city of my dreams, living the most exciting and sometimes also very challenging life. I wouldn't change it for anything though. I am so grateful every day. That I took a chance and came here. That I took another chance and came back again. That I took yet another chance and came back a third time. I am so grateful. Right now, life is pretty tough in many ways, but it is my life, I own it and I live it and sometimes I remember to be proud of myself. Cause I was brave enough to leave my comfort zone for something more, something bigger. And all of this is pretty damn cool to be honest. And what doesn't kill you makes you stronger, right?
My message to you who reads this is simple.
Be brave and take chances. Things might not happen the way you imagine them, sometimes they become even better!
Cheers!
/Hanna
---
Other posts